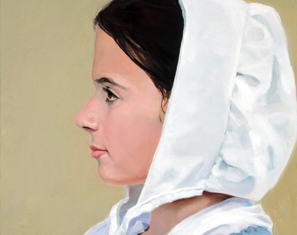 Lynda Pauley Free Artist Talk and Painting Workshop
Artist Talk 2-3pm, Saturday, Jun 6, 2015
Painting Workshop 9am-5pm, Saturday, Jul 18, 2015
Join artist Lynda Pauley on Saturday, Jun 6, from 2-3pm for a free talk about her work and her exhibition in the Halley Gallery – Following the Trail.
And take part in Lynda's Painting Workshop, from 9am-5pm, Saturday, Jul 18. Click here for details and the registration form.
Pauley gained acclaim as an equine artist, painting championship horses throughout the U.S., Canada and France. In recent years her subjects have grown to include prairies, pioneers and people native to the region. Her masterful control of oil paint and pastel instills her subjects with a sense of living, breathing reality.
"Take a walk on my trail… I hope you enjoy it as much as I have." – Lynda Pauley