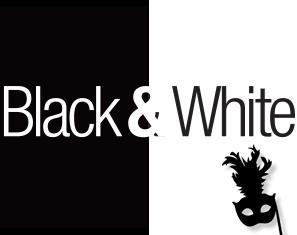 Black & White Masquerade Dance Party!
8-11pm, Saturday, Mar 14, 2015
So much fun last year, we're doing it again this year, in connection with the opening of the Associated American Artists exhibition of prints from the museum's permanent collection.
» Dance the night away with tunes by DJ Shane Creepingbear.
» Beer selections by Yellow Springs Brewery.
» Wine selections from Vanguard Wines.
» Dress in Black & White encouraged. Wear your favorite mask or purchase one of ours for just $2.
Admission includes:
» entrance that night to "Associated American Artists: Art by Subscription – from the Permanent Collection"
» a ticket for one beverage
» a raffle ticket
» savory snacks and sweet desserts from local restaurants, caterers and gourmet cooks
Buy member tickets here.
Buy non-member tickets here.