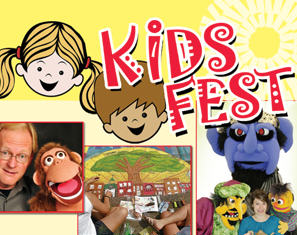 KidsFest 2016 – Sunday, Jul 10 – Free!
Sunday, Jul 10, noon-4pm
KidsFest 2016 will be on Sunday, July 10 at the Museum. This free, family event is a partnership between the Springfield Arts Council and the Springfield Museum of Art. Performances will be organized by the Arts Council and presented outside on the Museum's grounds. Last year's performers included the hip-hop dance group, Xclusive Dance Crew, magician-ventriloquist, Mike Hemmelgarn, Project Jericho's Bucket Band, and The MadCap Puppets. The Museum will feature an outdoor Chalk on the Walk activity and inside visitors participated in a special "Come Find Art" program with family gallery guides and art making, along with other responsive art activities in the lobby and in the Chakeres Interactive Art Lab. Last year over 560 children and families attended KidsFest.
See more Festival events at www.SpringfieldArtsCouncil.org and www.facebook.com/SpringfieldArtsCouncil