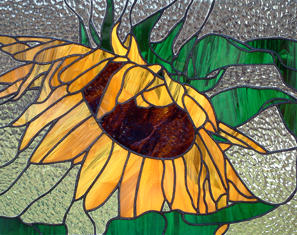 Two-Saturday Stained Glass Workshop with Sara Gray
10am-12:30 pm, Saturdays, May 30 and Jun 6, 2015
Have you ever wanted to try your skills at making a stained glass piece? Or maybe you want to get more instruction to fine tune your skills?
This fun, fast-paced class will send you on your way to becoming a glass artist and you will leave class with a finished piece.
For all levels of experience, age 15 through adult. Instruction covers cutting, grinding,foil methods and soldering. Supplies included.
Learn more about Sara and see images of her work here.